Carpé Diem Academy was established in 2002
Carpé Diem Academy is a dual medium high school in the heart of Pretoria East, registered with the Department of Education and Umalusi. We strive to provide the best education to each learner whilst helping them to reach their full potential as young adults. We empower learners to take on the world outside of school and equip them with the necessary skills to become successful in all aspects of life.
Carpé Diem Academy is 'n dubbel-medium hoërskool in die hartjie van Pretoria Oos. Ons is geregistreer by die Department van Onderwys asook Umalusi. Ons streef daarna om die beste onderwys aan leerders te verskaf terwyl ons elke leerder help om hul volle potensiaal as jongmense te bereik. Ons bemagtig die leerders om die wêreld buite die skool aan te pak, en rus hulle toe met die nodige vaardighede om sukses te behaal in alle aspekte van die lewe
Follow us on the below social platforms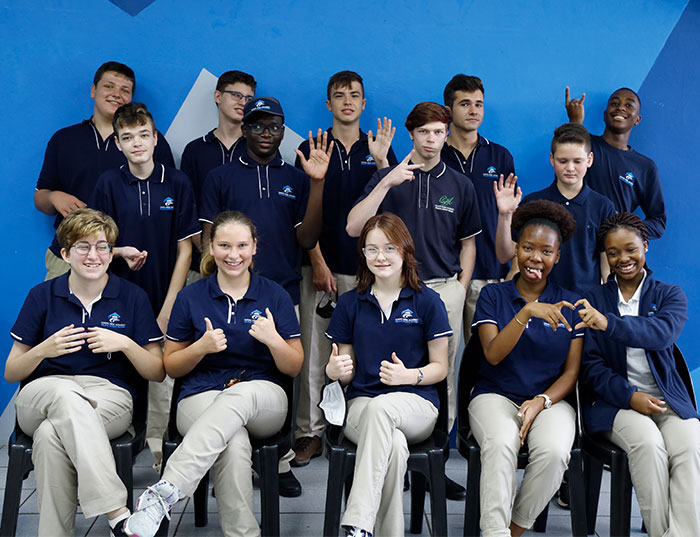 A spot could be available, join the Carpe family
We don't just give students an education and experiences that set them up for success in a career. We help them succeed in their career—to discover a field they're passionate about and dare to lead it.
A few great words by happy students & parents
Adele Field
I like the fact that the classes are small and the teachers are there to help the kids, they not just a number.
my son has absolutely blossomed since being there after mot coping in a government school.
Elma Venter
Excellent, caring teachers, small classes, dubbel medium school! Come and join us!
Helen van Heerden
An outstanding school!!! All the staff have such a passion for the pupils!! First school my daughter has been extremely happy in !! Well done to all !!
Liana Erasmus
"My son started at Carpe Diem Academy in the second term of 2021 (grade 11).  He couldn't cope in the main stream school system of a well-known school in Pretoria East…Carpe Diem Academy walked the extra mile together with my child.  He is a happy young man and he looks forward to go to school every morning…Thank you Carpe Diem Academy for accepting my child in your school – it made a big difference in his life."
Debbie
When my child was at his lowest point in live and needed a helping hand other Schools refused to take him because off his grades even though it was low due to a medical condition.
Not Carpe Diem Academy. They welcomed him in with open arms together they worked and achieved an amazing goal. We will be forever gratefully. The Berner Family
Adele Field
We were so happy and blessed to have found this school. They have done absolutely wonders for my boys Aiden and Slade. Aiden was very unhappy in his previous school and since we moved him to Carpe Diem he absolutely flourished and we were so proud that he actually finished Matric. We then decided to move Slade over in grade 10 and he couldn't wait to start there. He is now doing excellent in school and absolutely amazing in his sports. Moving my boys to Carpe Diem was the best decision we made.
Thank you guys for all u have done for my boys❤❤
M. Bacela
Carpe Diem is a very good with different kids from different backgrounds, the school has been so good for my son and all the staff is very friendly and welcoming, the teachers are very good and they take time to make sure they understand. I don't regret bringing my son to Carpe Diem, it's one of the best high schools in the east
At Carpé Diem Academy we live by our motto ACHIEVE, BELIEVE and BECOME
Carpé Diem Academy is 'n dubbel-medium hoërskool in die hartjie van Pretoria Oos
Keep up with the latest upcoming events